Navigator
Telus Navigator
Find your meeting the easy way
TELUS Navigator lets you search for your destination by street address, intersection, or establishment name, then gets you there with voice-prompted and visual turn-by-turn directions.  TELUS Navigator notifies you of upcoming turns, and automatically reroutes you if you miss one.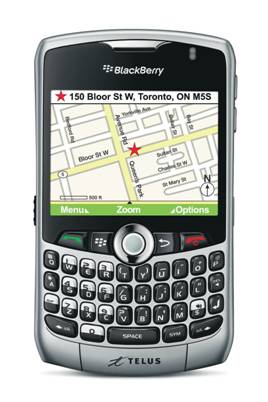 Always have the latest information
Unlike in-car navigation systems, TELUS Navigator automatically updates its maps on a quarterly basis at no additional cost.
Choose the settings that are best for you
Choose from several different types of routes, including the fastest route, shortest route, and simplest route. You can also change the setting to car, bike, or pedestrian mode.
Save time and money
Through local search, TELUS Navigator can locate over 1 million points of interest within Canada, including gas stations, restaurants, landmarks, and more, by name or category. TELUS Navigator can then provide you with the address and the phone number of your selection, eliminating the need to call 411.
Call (780) 842-6979 or visit Lakeland's office to get set up with Navigator today!